Posted by Fiola on August 8, 2014 17:45
We have released new game screenshots from the alpha build of the game. And from now on, we are even finishing the basic storyline. We have to make it in less than 25 days, because 2nd October, there will be big gaming event in Czech Republic. We want to make sure, that all of the visitors will play the best possible version of the game.
Enjoy these new images!
---
Show all articles in blog
about game
BLACKHOLE is an animated 2D sci-fi platform game that includes elements of logic, breathtaking story and audiovisual processing. A player finds himself inside of a black hole where he discovers a whole new world!
Join Our Mailing List
Enter your e-mail and we will let you know about Blackhole updates!
Team behind the game

FiolaSoft Studio is an indie multimedia studio formed in 2002 and since then team use the GameMaker as primary tool to creating games. The studio brings together a group of creative people who are ready for any IT challenge.
Buy the collector's edition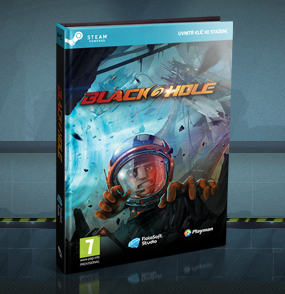 TWITTER
Tweety uživatele @BlackholeGame
FACEBOOK
More questions?
Contact us and ask for anything. And if you are interested in our game, or if you are willing to write about or make a video about Blackhole, write soon! :)
contact us