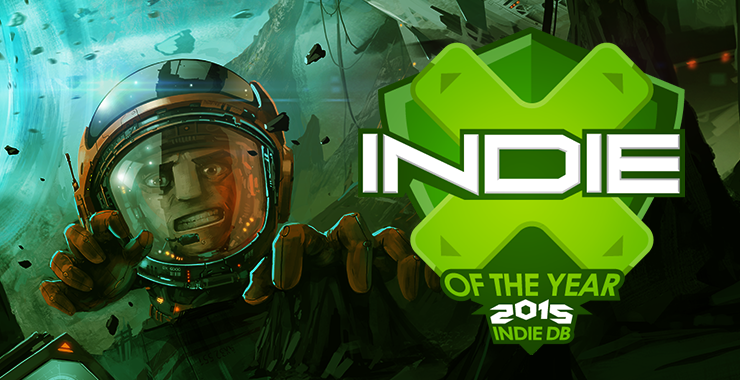 We've made it! Thanks to your kind support over the past week, we have gathered enough votes to be part of Indie of the Year 2015 - TOP 100 selection!
And now it comes the real chance to do something stunning. Help us achieve the TOP 5! Vote for our game in the 2nd round, and together - let's win an ultimate fame! It's now or never!

Thank you for your support! We already made it together so far! ♥
And we are so happy! We will vever forget to have such an amazing supportive community.
Something more?
Kind of, yeah. It looks like we will run something against our game. But it is exact opposite. Don't just vote for our game. Really. In this epic IOTY poll are amazing games. Like for instance work of our friends: Novus Inceptio, Space Engineers, Medieval Engineers and Planet Nomads!

Not only that these games sharing similar topic with our game (exploration and space!), but they are made by very talented people from Czech Republic and Slovakia. The same countries we are from.

Support them as well. This voting is not only about "fame". It's all about community and support. You can do it. We can do it. Together.

And as always...
DON'T FORGET ON COFFEE IN SPACE!
#coffeinspace #futureishere #blackhole